You might want to invite one of your student groups to start at a later stage in a particular world instead of starting at the beginning. You can give them a token which will let them skip ahead to any stage. Here's how to do it.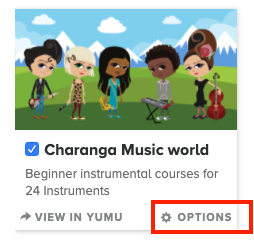 Set it up
From the My Workspace menu select My Student Groups
Click on the appropriate student group
Click the Yumu Packages tab
Scroll down to the 'available packages' section
On the Charanga Music World tile, click 'Options'
Select to provide your students with worlds yourself
Add your chosen worlds via the 'Add a world' dropdown list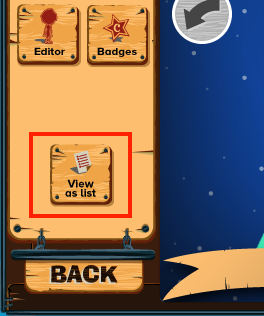 Switch to list view
Go to charanga.com/yumu
Click the Charanga Music World tile
Click the large green 'Start' button
In the left-hand pane of the world, click the 'View as list' button. This will show you all the stages for the world, presented as a list instead of graphically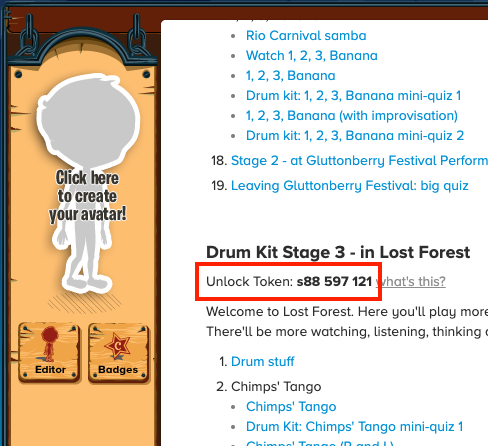 Find the stage you want to unlock, and get the token
Scroll down until you find the stage you want to unlock
Underneath the stage name there will be a token. Make a note of the token. Students will not see this token. You only see it if you're logged in with a teacher account.
Give the token to your student(s)
The token allows your students to go straight to the start of your selected stage. They enter it at the top of the page at charanga.com/yumu.